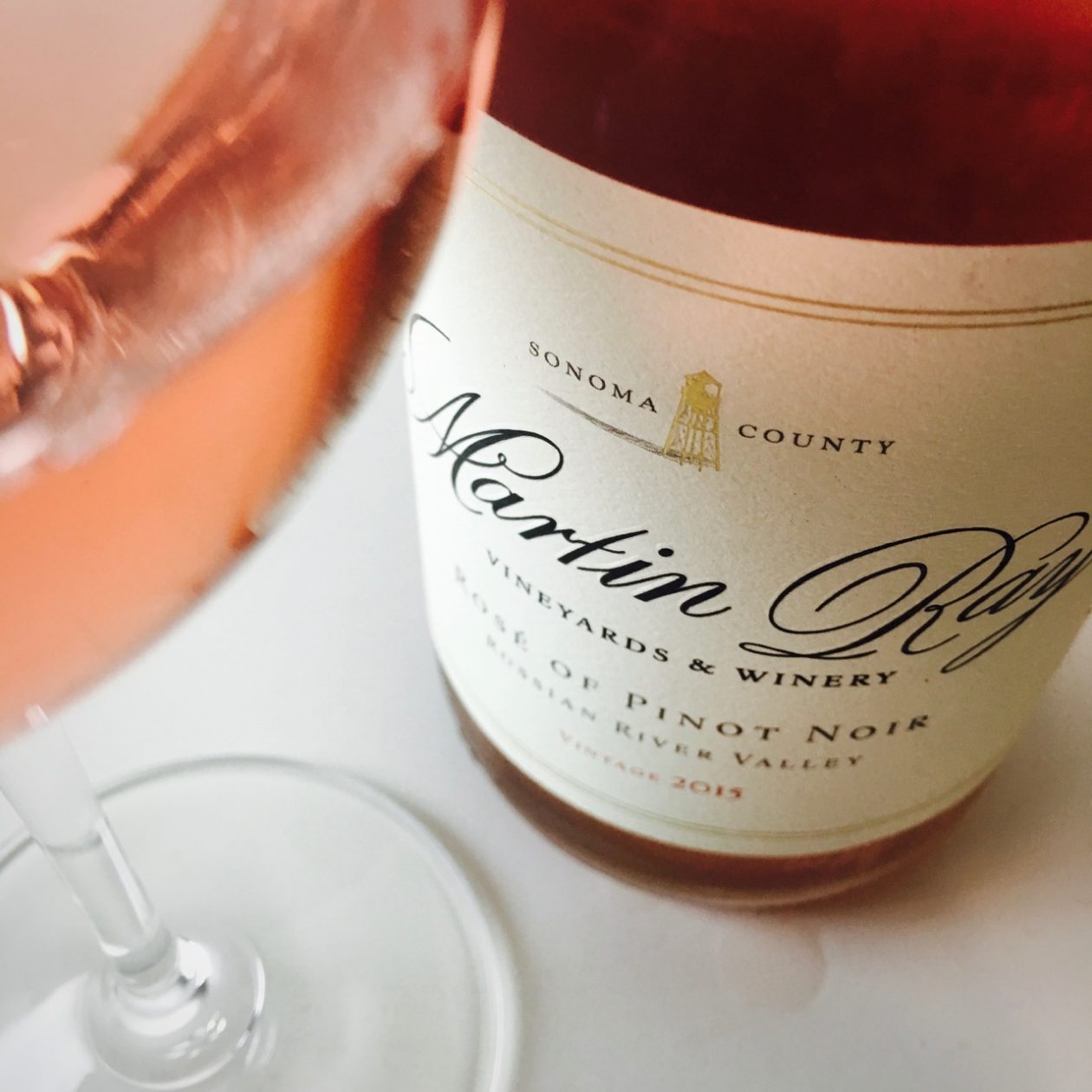 The 2015 vintage was, of course, a drought year in California, and these clusters were small, resulting in high skin-to-juice ratios. The fruit was vinified via saignée with six to eight hours of skin contact, and the must was inoculated with a portion of Rhône yeast strains.
This wine seems a shining exemplar of skin influence. It's a pretty, deep pink color with a tea-orange tinge, and aromatically there's a suggestion of dried fruits, dried flowers, potpourri. The texture is substantial, carrying steeped red berries, dried strawberries, raspberries, and orange peel.
It's a big wine, very flavorful, with more texture and tawny sweetness than I expect from a Pinot rosé. Pair it with rare meat.
13.8% abv | $20 (sample)