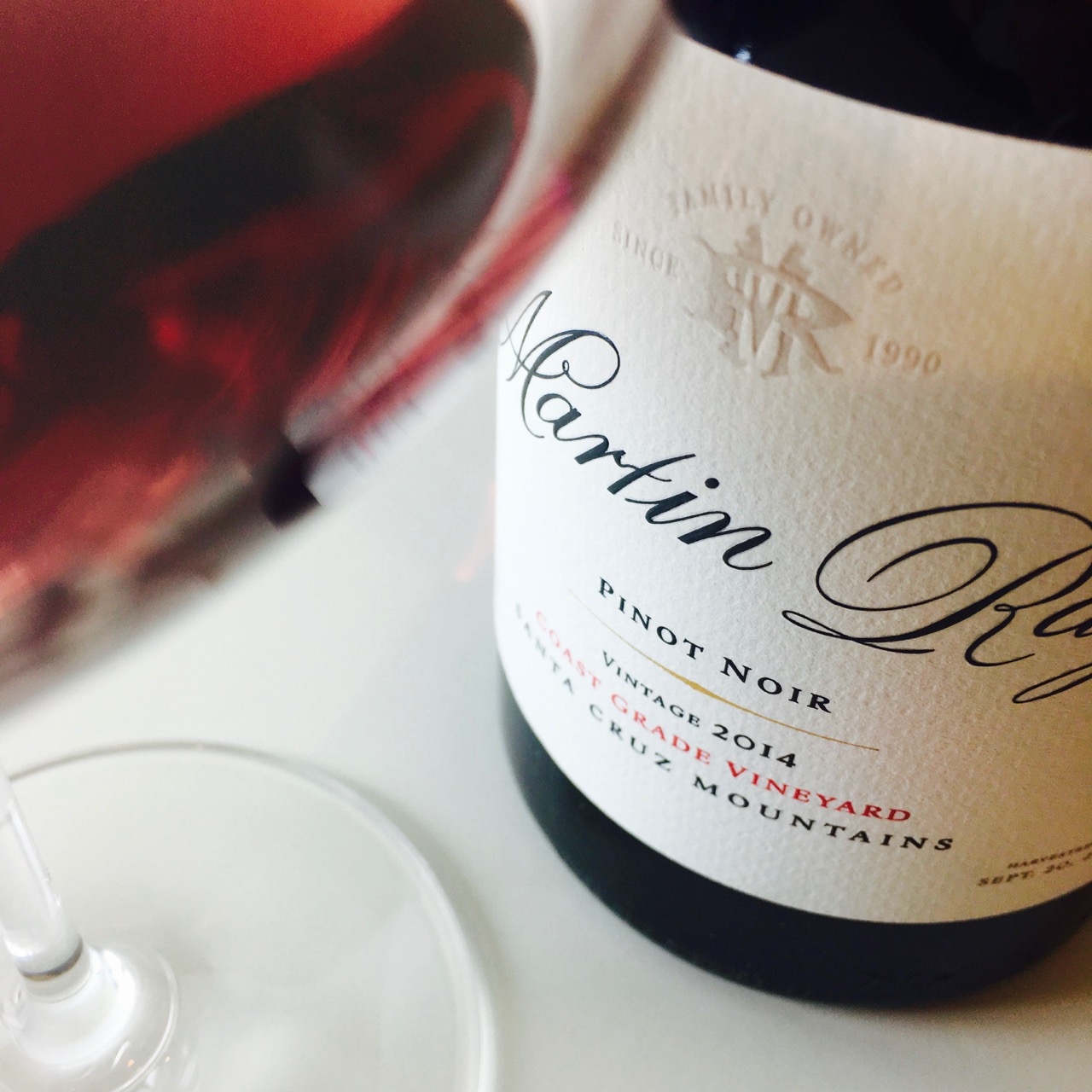 The Coast Grade vineyard's stony soils lie along the western face of the Santa Cruz Mountains. The site is farmed by the Beauregard family. The 2014 vintage was low-yielding, and fruit presented in small clusters. It was fermented in open-top stainless, then basket pressed and aged for 14 months in 55 percent new French oak.
The wine is a deep garnet color, and it's somewhat closed and unyielding at first. With an hour of air it unfurls a pink floral fragrance topped by resinous herbs and brambly berries. The tannins are modest, but its acidity and green herbal aspect are sharp and direct. A refreshing wine with linearity, very forthright, although it finishes sweeter than it begins.
13.9% abv | $40 (sample)
View my Sample and Travel Policy.
Follow me on Facebook, Twitter, and Instagram.