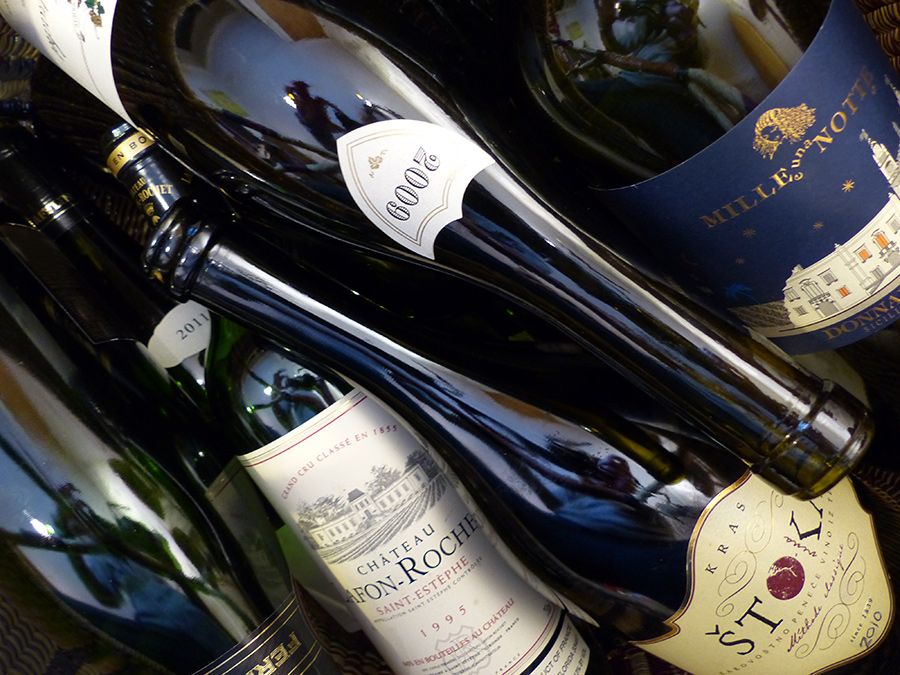 Not Ten Best Wines. Not Top Ten Wines. Those imply objectivity, and I'm talking about subjectivity, here.
I'm talking about wines that made me scratch my head, wines that charged at my palate, changed my mind, and demanded contemplation—sometimes long after the last sip had left the glass.
In 2014, my wine travels took me across the Languedoc, through Burgundy and Chablis, to Oregon, Northern California, Chianti Classico. I met with producers, walked their vineyard rows, heard their stories, tasted their releases, and drank new inky drafts from their barrel thieves.
We tasted—and we ate, sharing their wines with everything from peasant picnics to high cuisine. There were briny oysters with Bourboulec in La Clape, spit-roasted salmon with Pinot Noir in the Pacific Northwest, braised cinghiale with Chianti Classico atop the hills of Tuscany, Quiche Lorraine with Meursault overlooking, well, Meursault.
Wine and food always glow together in their native context, linked by provenance and tradition. But when I return from the winemaker's table to Maker's table, I pour the world's wines with food grown right here, either in my garden or sourced from the farmers, ranchers, bakers, butchers, cheese makers, chicken-wranglers, and other agriculturalists who labor to feed our region.
It's an enduring joy to see how well these wines and foods connect, to discover linkages between New England's ripe and woodsy sweetness and the earthy, herbal essences found in wines grown far away. The reasons for these connections belong squarely to chemistry, but the effect is always pure magic.
Wine is the jewel of the meal, shining in the glass like a gem above the plate. It's a small drop of luxury—not essential to life, but it does make life more beautiful. Each of the wines on my 2014 Favorites list is beautiful in some way. Each wine taught me something—about place, about age worthiness, about the promise of new regions or the treasures of old, about the winemaker's aptitude or the landscape's wisdom.
The wines are listed is below, appearing in these pages on subsequent days. They are in no particular order; I love them all equally. You may not be able to find all of these wines in the marketplace, but anyway, the point is not to recreate my experience, but to create your own: to taste, to think, to learn, and to find a wine to love.
Number One — 2010 Štoka Sparkling Teran Méthode Classique
Number Two — 2011 Noel Family Vineyard Pinot Noir Chehalem Mountains
Number Three — NV Ferrari Brut Metodo Classico Trentodoc
Number Four — 2008 Donnafugata "Mille e una Notte" Contessa Entillina Rosso
Number Five — 1995 Château Lafon-Rochet Saint-Estèphe Grand Cru Classé

Number Six — 2013 Ryme Vermentino Las Brisas Vineyard Carneros, Hers and His
Number Seven — 2009 Philippe Chavy Puligny-Montrachet "Rue Rousseau"
Number Eight — 2007 Castello di Gabbiano "Bellezza" Toscana IGT
Number Nine — 2008 Domaine de Cigalus Rouge Pays d'Oc
Number Ten — 2003 Domaine Jean-Marc Brocard Chablis Grand Cru "Bougros" en magnum