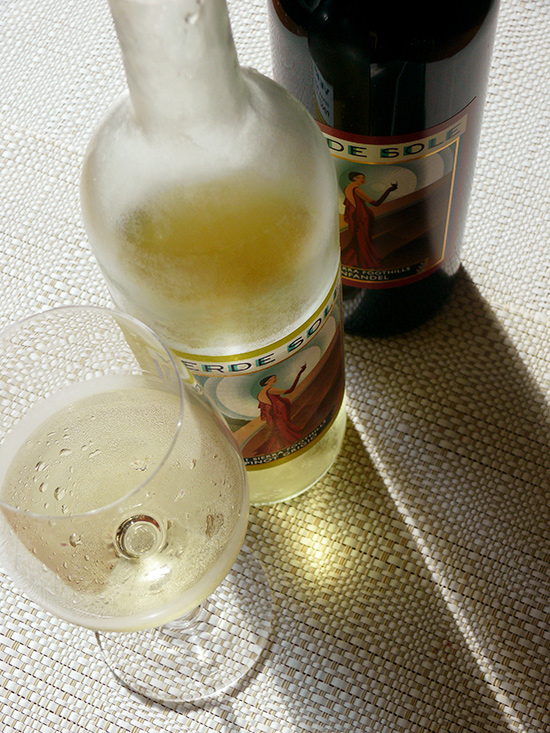 Christian Vitone calls himself a négociant, but he does not own a wine press, aging cellar, warehouse, or bottling line. He is not on the phone in the wee hours with growers in Burgundy or Bordeaux.
In fact, Vitone has spent most of his career in client services at Fidelity Investments. And he lives happily with his family in—wait for it—Merrimack, New Hampshire.
But wine is part of his heritage, and its role in his family's life was infused with European sensibility. As a boy, he used to help his grandfather, an immigrant from northern Italy, make wine from grapes he grew in his own Connecticut backyard. "Wine was part of our family tradition," Vitone said. "We always had wine wine with meals, wine as a complement to food."
After college, Vitone did a short stint as a salesrep for Southern Wine and Spirits, and spent a year running the tasting room at Niebaum-Coppola Estate in Napa Valley. He soon took a turn into financial services, though, rising in the ranks at Fidelity.
But in 2008 that job folded, and Vitone found himself in a quandary: roots in New England, but a jones to get back into the wine business.
Determined to have his wine and drink it too, he reached out an old friend, long-time Californian winemaker Marco Cappelli, to launch a new company, Vitone Family Wines. The pair sourced fruit from California's Sierra Foothills, including Indian Rock Vineyards in Murphys and Miraflores Vineyards in Placerville. They made wine under Miraflores's bond, then shipped the entire 1,000-case production to New Hampshire.
It was a gamble, because New England doesn't have a robust wine culture, but Vitone figured that could also be advantageous. "On the West Coast, négociants are a dime a dozen," he said, "but in New England, part of the attraction is that I do something nobody else around here does."
This year, the company released a 2011 Pinot Grigio ($13) and a 2009 Zinfandel ($18)* under the Verde Sole label. The Pinot Grigio is plush, with tropical citrus, pineapple, and green melon flavors. The Zin is admirably restrained, with bright acidity and notes of tea, black brambles, and earth. The wines are currently available only through the New Hampshire State Liquor Commission's retail stores, where the Zin is one of the State's top-ten sellers.
Vitone has contracted with distributor Vinilandia to expand into more territories in New England, and will soon add a Cabernet Sauvignon, a Sauvignon Blanc, and a red Rhône-style blend to the Verde Sole line-up, too.
Why "Verde Sole?" The name came to him in a dream, Vitone said, but it's actually a nod to his heritage. "My grandfather spoke a mix of Italian and English with us," he recalled. "And his little backyard vineyard was always sunny. He used to say, 'Verde sole'"—green sun, or roughly, "With the sun, everything is green."
As summer draws to a close in New England, and the first chill of autumn burnishes our air, we're reminded that sometimes we do need to import a little sunshine—by the bottle.
*I received these wines as media samples.
Many thanks to Wine Industry Insight for recommending this article to readers.