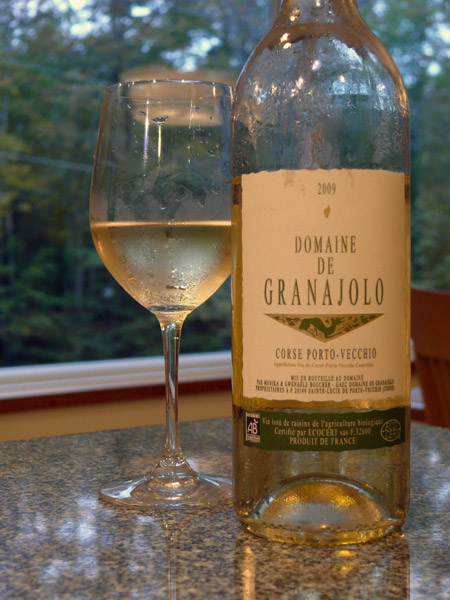 Domaine de Granajolo
Corse Porto-Vecchio
2009
13% ABV | Price: about $14

André Boucher's Domaine de Granjolo comprises 20 hectares in the southern tip of Corsica. The granitic soils are farmed organically, and Boucher's daughter Gwenaele is the winemaker. This wine is 100% vermentinu (vermentino).
Spritely aromas of bay leaf, sage, lemon, and citrus blossom rise to meet you. The wine has a smooth texture and succulent flavors of citrus and wild herbs, with a bitter cut that renders it cleansing and brightly refreshing. Lively, shimmering, and succulent, it would be a perfect mate for seafood, herb-roasted poultry, or fresh cheeses. Highly recommended.