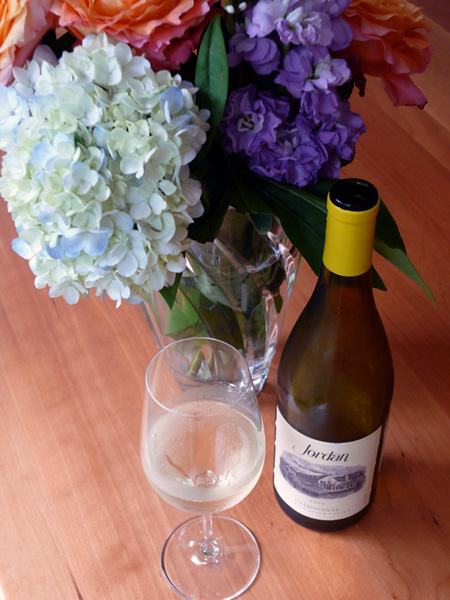 Jordan Vineyard and Winery
Chardonnay "Russian River Valley"
2008
13.5% ABV | Price: about $29*

Pale soft yellow, with a beautiful, fresh green apple nose. There is melon, too, and below all this a layer of beeswax or lanolin. It is a soft and unctuous aroma, like an overripe pear, like a box of wool, like butter. It is savory and grounding. The wine spent two months sur lie, subjected to regular bâtonnage, so perhaps what I'm getting here is simply the scent of umami.
It tastes like spring flowers—Lily of the Valley, mostly, and daffodil—with great acidity above and measureless depths below. It is juicy and a little flinty, too, with brilliant grip and a lingering, minerally finish. It brightens me like sunlight, and wets me down like rain showers.
I love this wine.
*I received this wine as a press sample.