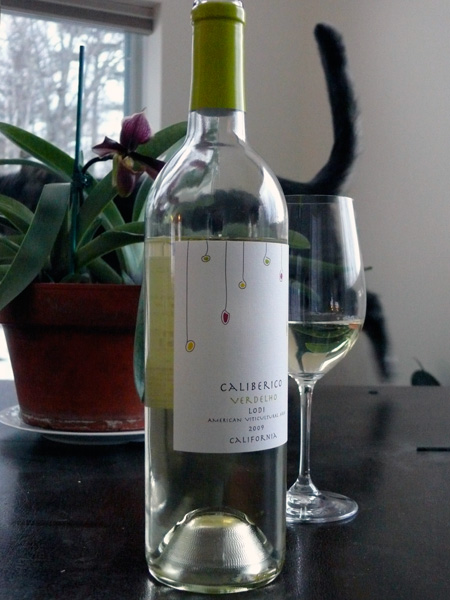 Urbanite Cellars
Verdelho "Caliberico"
2009
12.2% ABV | Price: about $15*

The wine is a very pale gold and brilliantly clear with a faint green cast. It offers slightly briny aromas of pineapple, yuzu, and stone fruit, especially apricot. The flavors deliver what the nose promises, with more tropical fruits and stone fruit, plus a citrusy finish that's very clean feeling. It's lush and expansive yet also manages to be bracing, bone dry, and mercifully low alcohol for all this fruit.
More New World than Old, as if the grape's genetics, its native expression, has been somehow amplified by the sheer Californianess of Lodi. I'm finding it quite lovely in this particular bottle, in this particular glass.
*I received this wine as a press sample. That's my cat Rhubarb in the distance. She's not much of a wine aficionado. She prefers tuna juice.