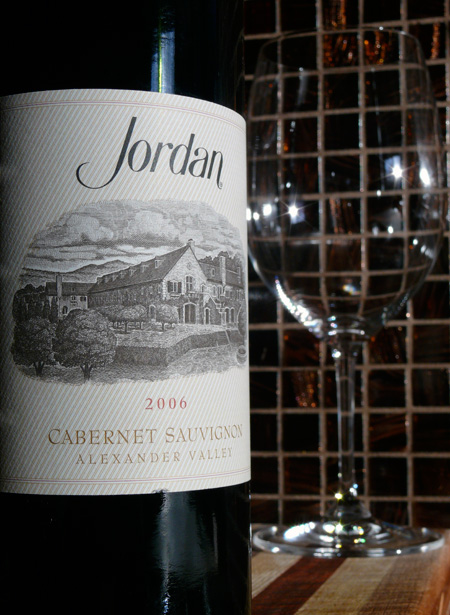 Jordan Vineyard and Winery
Cabernet Sauvignon "Alexander Valley"
2006
13.5% ABV | Price: about $52*

Brilliant ruby red, this wine smells like rare meat, blueberries, cassis, and sweet tobacco. On the palate it offers the same spicy bright fruits—predominantly blueberry and black bramble—with good acidity and supple tannins. It's a blend of 75% cabernet sauvignon, 19.5% merlot, 4.5% petit verdot, and 1% malbec, aged twelve months in 67% French and 33% American oak, of which 33% was new.
What's most curious about this wine is the evenness of its presentation. It tastes the way it smells, and it finishes the way it tastes. It didn't evolve much in the glass, or over the course of our terroir-driven meal of roast beef, potatoes, and vegetables from our friends' farm. I kept looking for something to latch onto, some single attribute that would define for me this wine's essence, its personality. The word that kept coming was, simply, "clean."
*I received this wine as a sample.