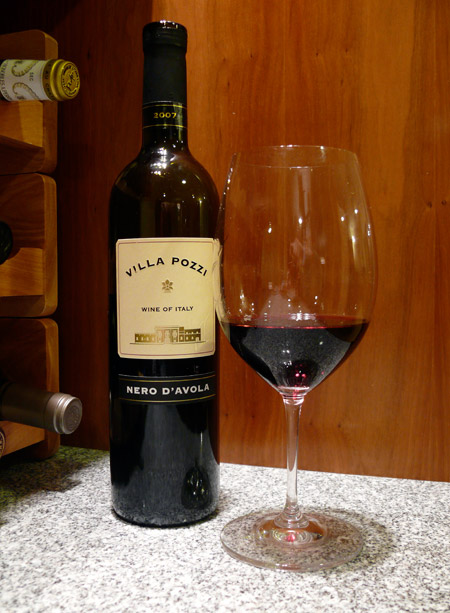 Villa Pozzi
Nero D'Avola Sicilia IGT
2007
This wine is a deep, inky ruby in the glass. The nose is plummy and smoky, with scent of raisins, plums, and prunes. It's smooth and supple on the palate, but with good, firm bones; plenty of structure on which to hang the fruit. My husband thinks it's too tannic, but I think it presents like a recioto, with a mahogany, raisiny core and bright overtones. It's not complex or nuanced, but it's nice.
Price: $14
The rub: A poor man's recioto; would be good with a roast.