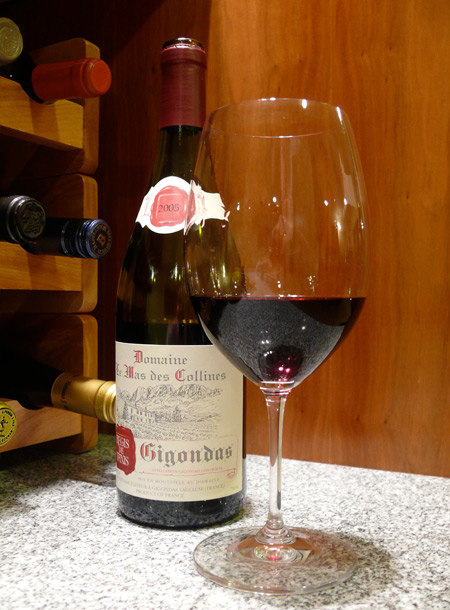 Domaine Le Mas des Collines
Regis de Taxis Gigondas
2005
Inky violet-red, this wine gives off the scent of violets, warm blackberries, smoke, and earth. Supple on the palate, it offers black bramble fruits with high notes of cherry and dark notes of chocolate. Easy and nimble, but also grounded. Lively, but also demure. Maybe the best word for it is gamine. If Audrey Tatou were a wine, she'd be this.
Price: $20
Drinks like: $25
Bang for the buck: 125%